By Delaney Francis on Nov 1, 2019 2:01:05 PM
Bridges Autism Therapies has welcomed two new Center Operations Directors to its leadership teams.

Brittani Marts, Center Operations Director, Evansville Center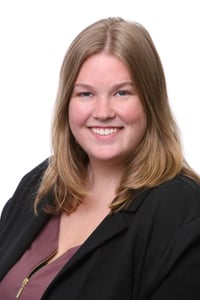 Bridges Autism Therapies is excited to welcome Brittani Marts in the newly-developed position of Center Operations Director. She is responsible for overseeing all center operations for the Evansville Center. Brittani has been apart of the Bridges Autism Therapies team since opening in 2017. She was a Registered Behavior Technician (RBT) from 2017 to 2019. Before joining Bridges Autism Therapies, she worked as a Program Coordinator where she supported individuals with disabilities, including Autism Spectrum Disorder (ASD). After hours, Brittani loves to travel and spending time with her family.
Hanna
Gobeille

, Center Operations Director, Lafayette Center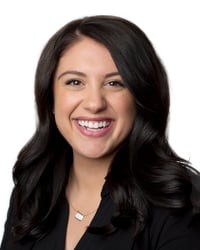 As a new director of Bridges Autism Therapies leadership team, Hanna Gobeille is responsible for providing ongoing support to Bridges Autism Therapies staff and families. She says herself that she works "with people and for people," which best captures her interest in ABA therapy and psychology. Before joining Bridges Autism Therapies, she has worked for an applied behavior analysis (ABA) therapy provider in Chicago for 2 years, where she was an administrative coordinator, therapist liaison, and a behavior therapist. Besides being passionate about psychology and public health, Hanna takes much interest in reading and traveling.

About: Bridges Autism Therapies is a state of the art autism center in Evansville, Indiana and Lafayette, Indiana. Specializing in applied behavior analysis (ABA) therapy for children with autism and related conditions. Bridges Autism Therapies is a destination where play meets progress. Programs are designed with each child in mind. The journey begins at initial assessment from our qualified team. Several Hoosier's in the Evansville and Lafayette area are already loving Bridges Autism Therapies. Learn more at bridgesautismtherapies.com